Radicchio, Endive, and Anchovy Salad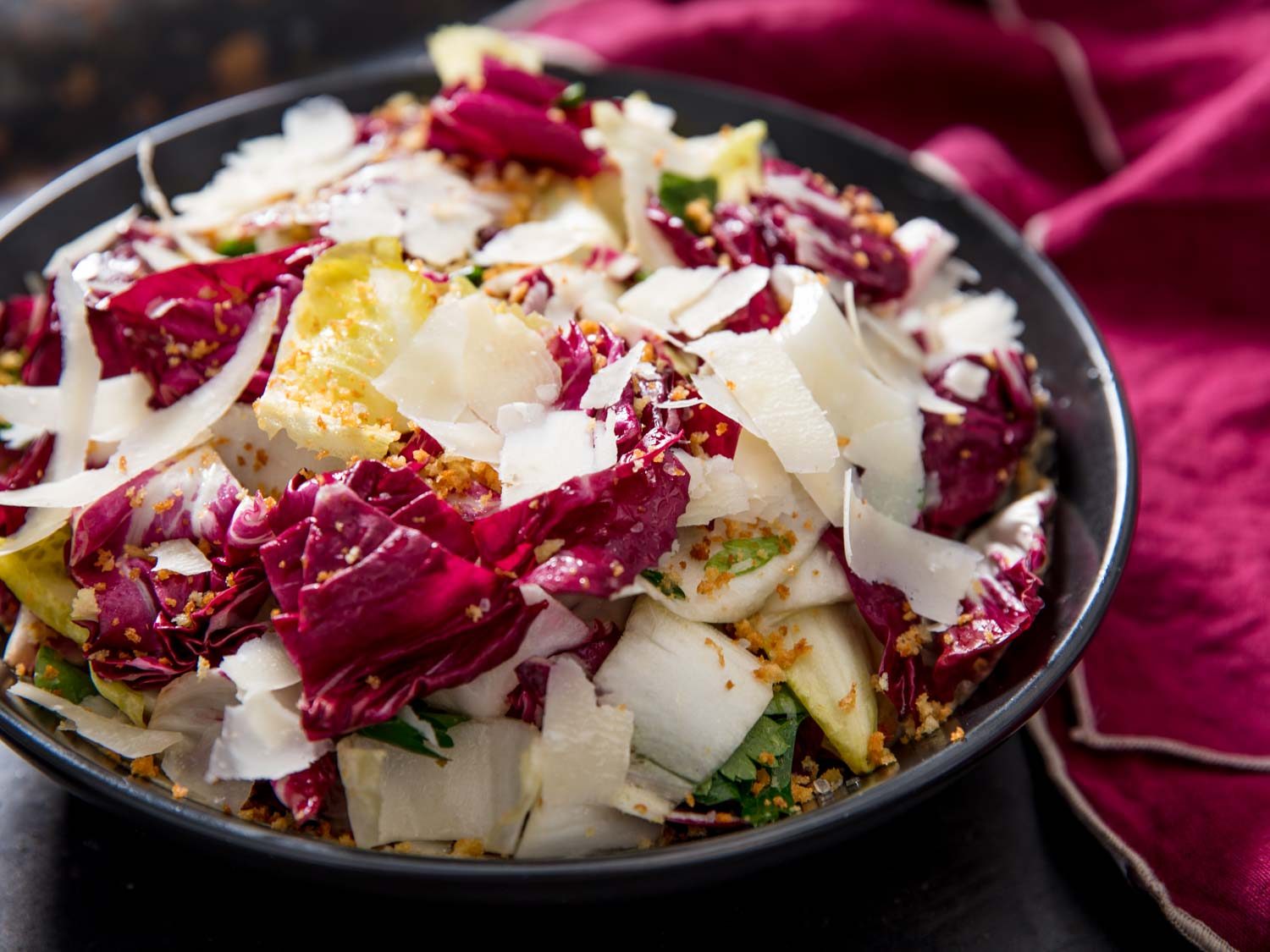 This is the kind of salad that eats like a meal. Bread crumbs and shaved Parmigiano-Reggiano add heft, richness, and crunch, while the slightly bitter radicchio, Belgian endive, and parsley are offset by the super-savory anchovy vinaigrette.
You can vary the vegetables you use in the salad, but keep in mind that the main idea in this recipe is to push the envelope with how strongly you can flavor sturdy, bitter, and watery vegetables like fennel, radicchio, and endive, not only without them becoming unpalatable but to make them even more delicious. If you end up using sweeter greens, you'll want to dial down the salt and anchovy.
Published at Thu, 28 Feb 2019 12:58:31 +0000