Roman-Style Spaghetti Alla Carrettiera (Tomato, Tuna, and Mushroom Pasta)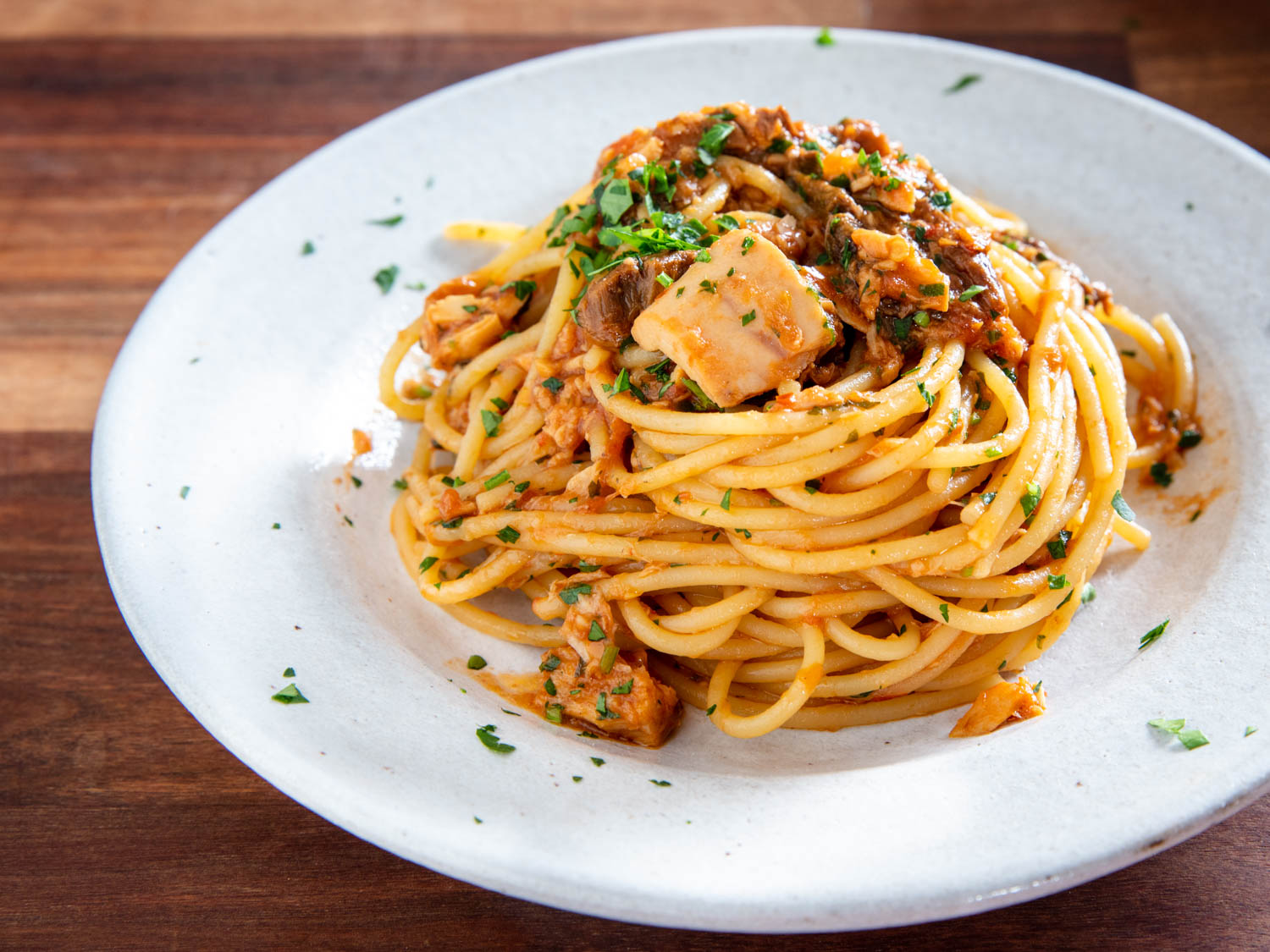 More than a century ago, carrettieri—cart drivers—would roam the Italian peninsula selling tools, cookware, wine, fabrics, and basic cooking ingredients like grain, preserved fish, and oil. Their peripatetic lifestyle meant they often had to feed themselves on the road. One of their standbys was a simple pasta sauce that came to be known as alla carrettiera, or "in the style of the cart driver." There are many different versions of this recipe, likely a consequence of the fact that the drivers were often making do with whatever ingredients they had available.
This version is emblematic of the style most popular in and around Rome. It features a quickly cooked sauce built from pantry staples like canned tomatoes, olive oil, canned tuna in olive oil, and dried porcini mushrooms—an admittedly weird-sounding combo but a delicious one. Minced garlic and parsley, meanwhile, add a hint of freshness while red pepper flakes bring a background heat.
While you can follow this recipe exactly, it's important to keep the spirit of the dish in mind: You can vary it based on what you have in your pantry. Olives and capers are great additions, and you should feel free to leave out the tuna or mushrooms or both, depending on your tastes. It's not typical to add cheese to this dish, but there's no law that says you can't. Just keep in mind that the more you change, the more you may have to use your own cooking judgment to ensure the recipe still works.
Published at Thu, 19 Mar 2020 12:58:59 +0000