Tottenham boss Mauricio Pochettino urges Eric Dier to nail down best position
Mauricio Pochettino has challenged Eric Dier to prove he is indispensable in one position if he wants to avoid being used as both a defender and midfielder at Tottenham.
Dier has been deployed predominantly in holding midfield this season, but may have found himself in defence more often were it not for a knee injury to Victor Wanyama.
With Wanyama expected to be out for another three weeks and summer signing Davinson Sanchez delivering assured performances at the back, Dier is likely to continue further forward for a while longer.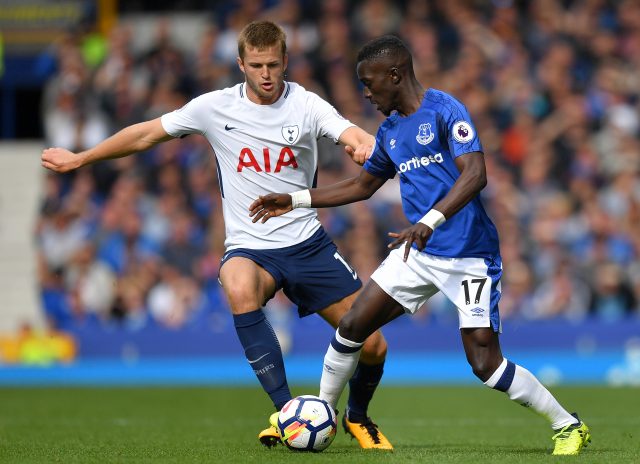 The 23-year-old, however, has grown accustomed to the role of utility man under Pochettino, who has used him as centre-back in both a defensive pair and trio, as well as midfield and, occasionally, right-back.
Dier has never declared his desire to make one role his own but Manchester United expressed an interest in signing him last summer, with the promise of a regular position intended to be tempting.
Pochettino insists Dier's flexibility is a strength, not a weakness, not least because it enables him to become a core member of the starting XI.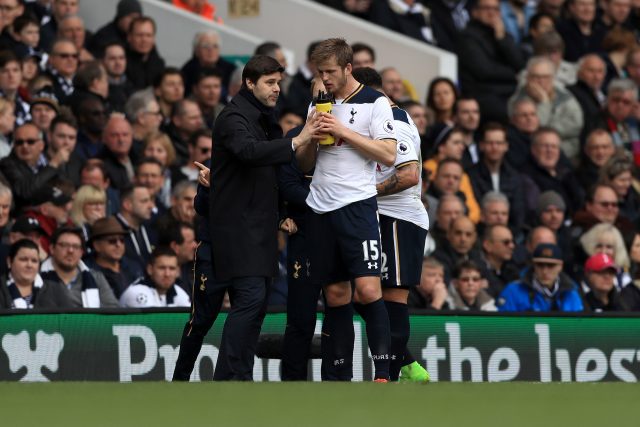 "If he in time shows he is great or one of the best in the world in one position, okay, that is fantastic for him," Pochettino said.
"But if you are a very good player and can play very well in different positions, there are more possibilities for him to play."
Pochettino added: "I think the most important thing last season was that he was the player in the squad that played the most. When you are a player, you want to play and be in the starting XI.
"He can dominate different positions on the pitch and that is so fantastic – he can be top as a midfielder, centre-back or full-back. Then it is up to the manager to use him in different positions."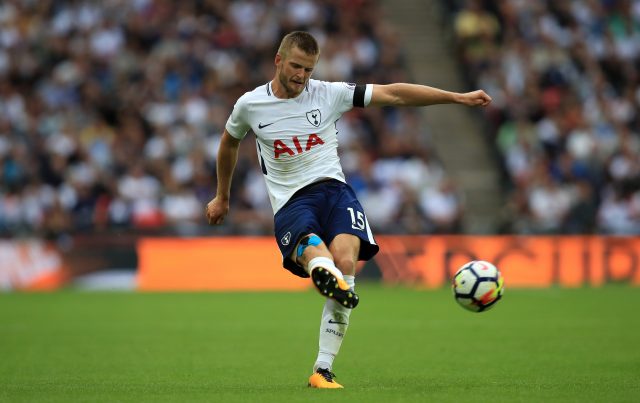 Tottenham travel to the London Stadium on Saturday to face West Ham, against whom Dier made his debut three years ago and scored the winner in a 1-0 victory. He had started the game at centre-half and finished it at right-back.
In his first year after joining from Sporting Lisbon, Dier was used solely as a defender but the departures of Paulinho and Etienne Capoue the following summer meant he was tried out in midfield during pre-season.
"We took a big risk not signing another midfielder and it was fantastic," Pochettino said.
"He deserved all the praise and our decision (paid off) to be brave and give him the possibility to play in a club like Tottenham when you fight for big things."
Pochettino's preferred midfield partner for Dier is Mousa Dembele, but the Belgian continues to wrestle with pain in his left foot.
Tottenham face a demanding fixture list next month that includes Bournemouth, Liverpool, and Manchester United in the Premier League, West Ham in the Carabao Cup and Real Madrid in the Champions League.
Dembele's availability will have to be juggled.
"It is so important to manage properly with him," Pochettino said. "We have a very good communication with doctor, physio, sports science, coaching staff to try to help him. To help him is to help the team."
Source: By PA Sport Staff
---
Published at Thu, 21 Sep 2017 21:10:16 +0000