Chicken Paitan Broth (Tori Paitan Dashi)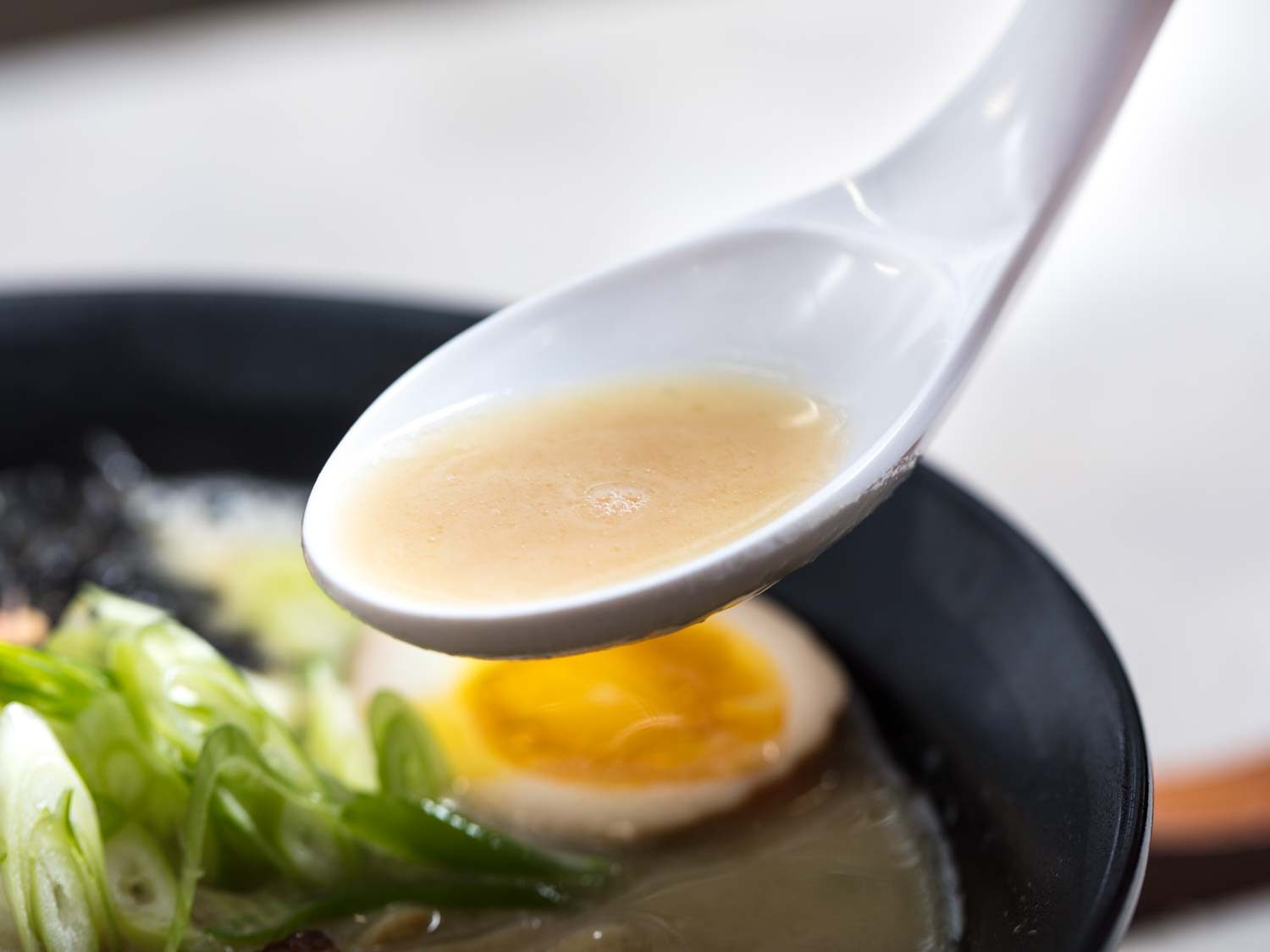 Tori paitan broth is a chicken-based cousin of the ubiquitous creamy and rich tonkotsu ramen broth, which is made from pork. This tori paitan broth recipe was originally developed to use up leftover ingredients from our pressure cooker chintan shoyu ramen broth recipe, although it can be made using fresh ingredients if you don't want to make the other broth first. If you use fresh ingredients, the process is only slightly different; the yield will be slightly higher, and it will be richer in flavor and thicker in texture.
This recipe calls for using an immersion blender to break up the cooked chicken carcass and create an emulsified broth. Alternatively, you can transfer the broth and carcass to a good-quality countertop blender, or you can break up the carcass using a potato masher or wooden spoon and boiling it vigorously to achieve a similar effect.
Published at Tue, 04 Dec 2018 12:54:17 +0000