Miso Tori Paitan Ramen (Creamy Chicken Broth Ramen)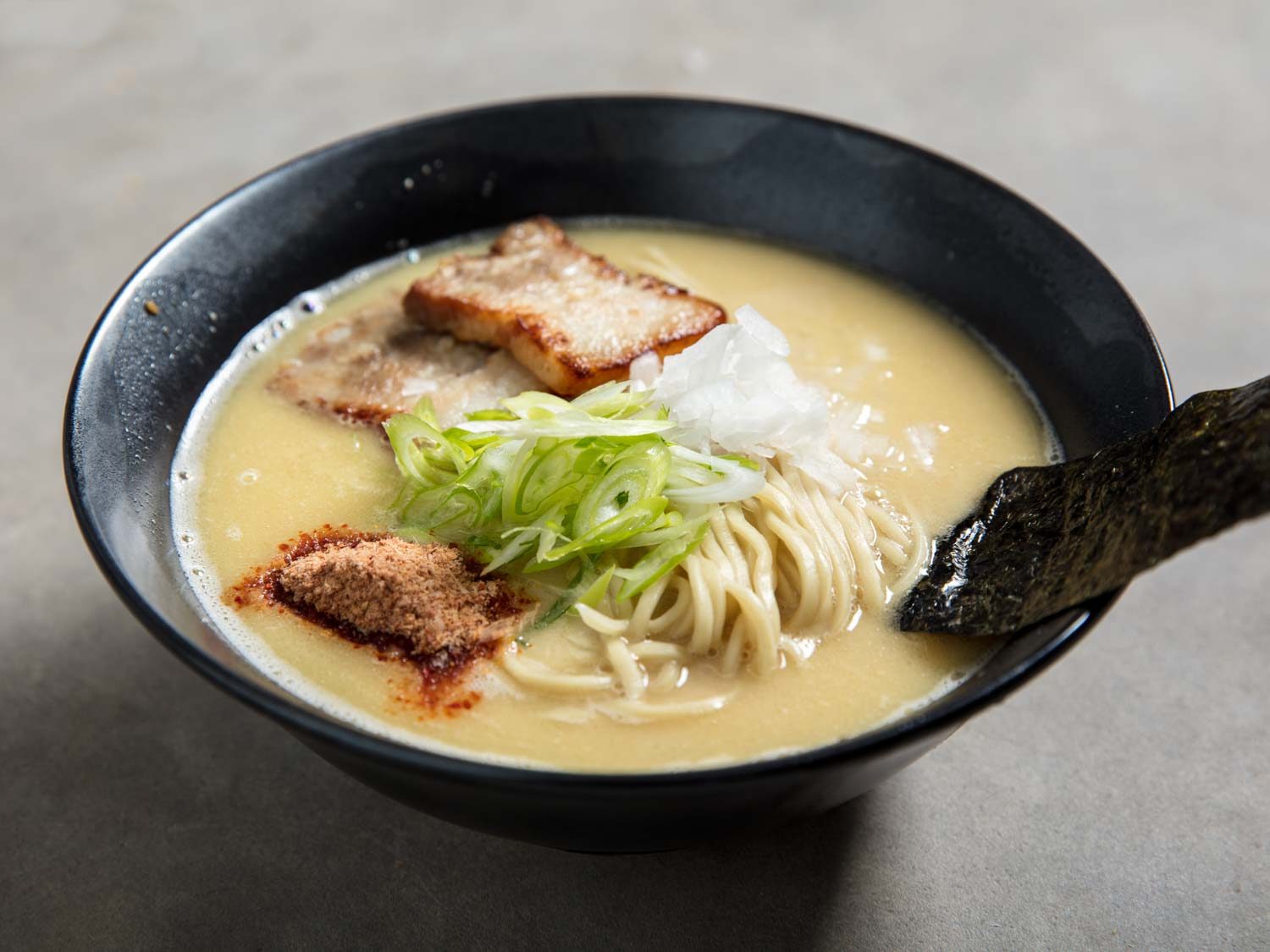 This bowl of ramen features a creamy and rich chicken paitan broth flavored with a tare, or seasoning, made from a mixture of red miso, soy sauce, sake, dried fish, kelp, and fresh red chilies (optional). Apart from other optional toppings, like braised pork belly and a marinated soft-boiled egg, this bowl of ramen is garnished with chili gyofun (dried-fish powder), finely diced white onion, sliced scallions, and lime.
To fully disperse the tare in the broth, we recommend using an immersion blender (see note). You can also use a whisk to incorporate the tare.
Published at Tue, 04 Dec 2018 12:56:57 +0000