Creamy White Beans With 'Nduja, Kale, and Gremolata Breadcrumbs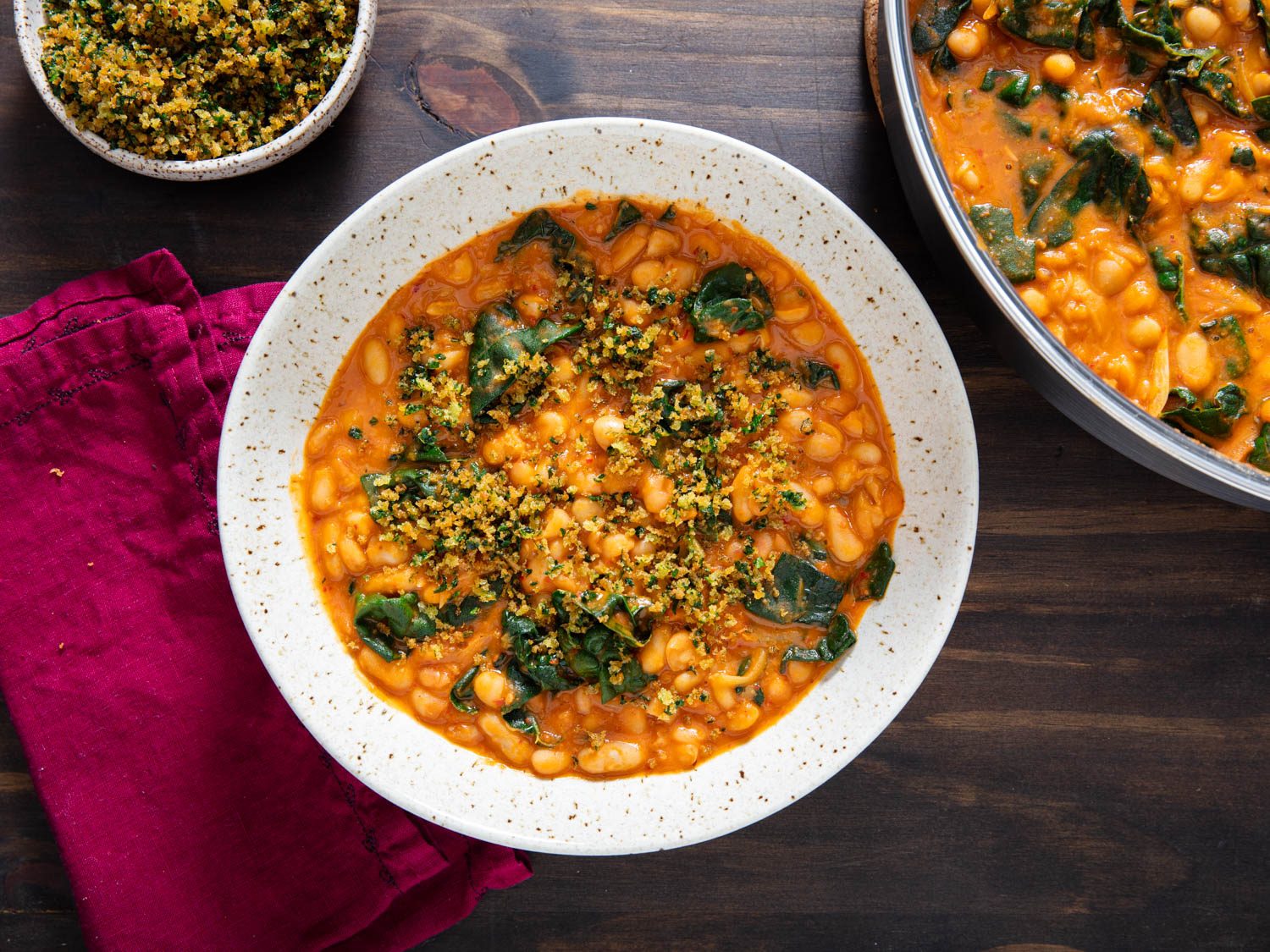 Beans and greens are a classic duo that works for saucing pasta, topping crusty grilled bread, or on its own as a simple and hearty soup. For this simple weeknight recipe, we give creamy white beans and earthy lacinato kale a funky, fiery, porky boost with the addition of 'nduja.
'Nduja is a spicy, spreadable fermented pork sausage that originated in the southern Italian region of Calabria. Most cured sausages have a three-to-one lean-meat-to-fat ratio, but 'nduja flips that ratio and boasts a three-to-one fat-to-meat ratio. This high fat content gives 'nduja its soft, spreadable texture and allows it to easily emulsify and meld into sauces, stews, and the like. 'Nduja also brings plenty of floral heat from crushed Calabrian chilies, which comprise 30% of the sausage mixture. It is also lightly smoked and fermented, which gives the sausage deep flavor with a nice funky finish.
Here, 'nduja gives meaty richness to a simple stew of white beans and greens that comes together in just 30 minutes. We finish the dish with a crunchy, gremolata-inspired breadcrumb topping that's brightened up with parsley and lemon zest. Keeping flavor-bomb ingredients like 'nduja in your fridge makes it easy to pull off super-tasty and super-easy weeknight dinners.
Published at Wed, 12 Feb 2020 07:45:34 +0000