Korean Marinated Spinach Banchan (Sigeumchi Namul)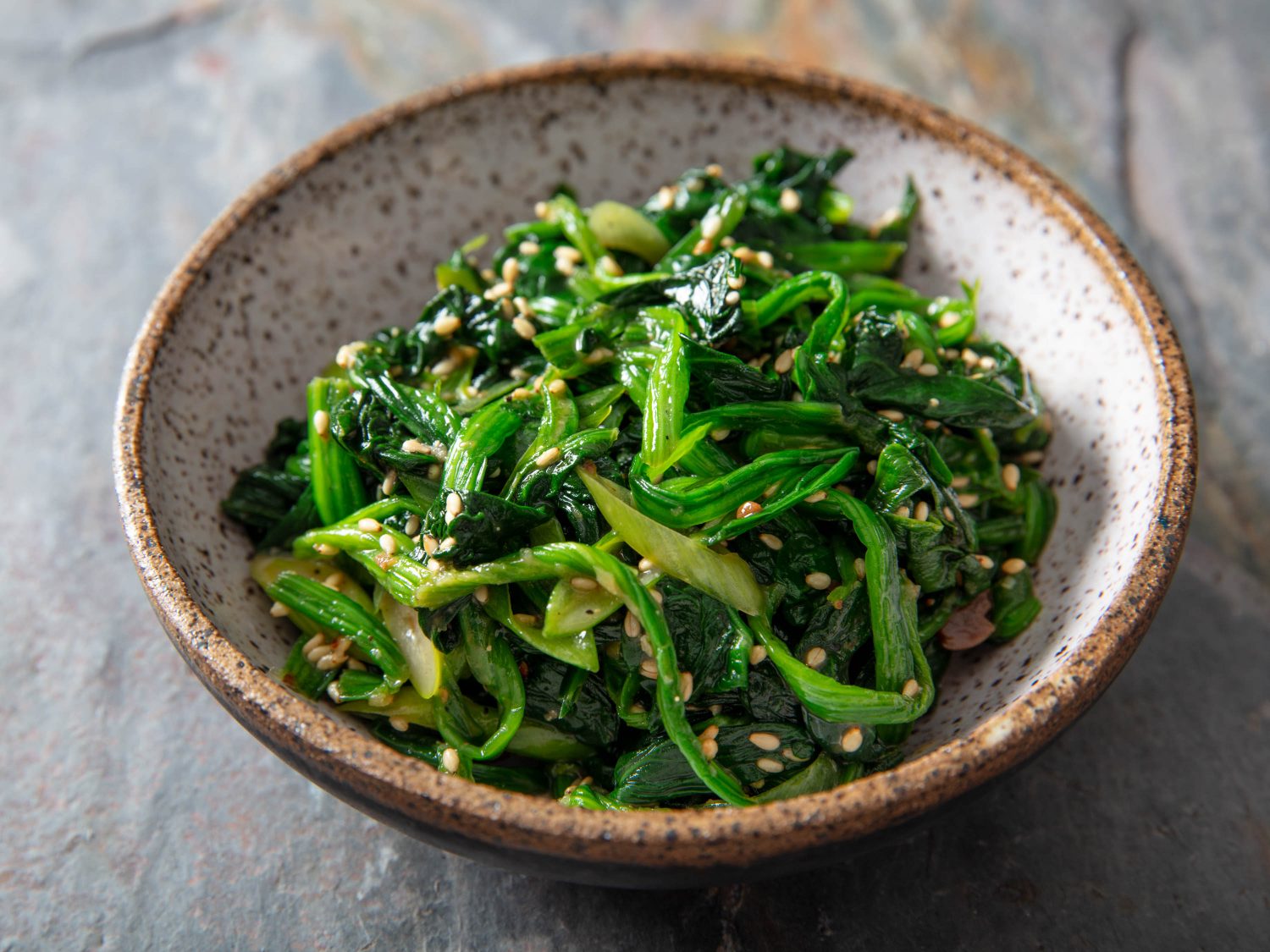 Sigeumchi namul is a classic Korean banchan of blanched spinach marinated in a garlic- and sesame-scented dressing. Served at cool room temperature, this side dish is light and refreshing, perfect alongside spicy Korean barbecue, hot and cheesy fire chicken, warming knife-cut noodle soup, a hearty bossam spread, or as part of any simple weeknight dinner.
This recipe not only comes together in minutes, but it also can be made in advance and refrigerated for up to 3 days. So whether you need some more greenery in your bringing-lunch-from-home routine or an easy, tasty side dish for your next dinner party, sigeumchi namul has got you covered.
Published at Thu, 20 Feb 2020 07:45:47 +0000