Pork Schnitzel (Breaded and Fried Pork Cutlet)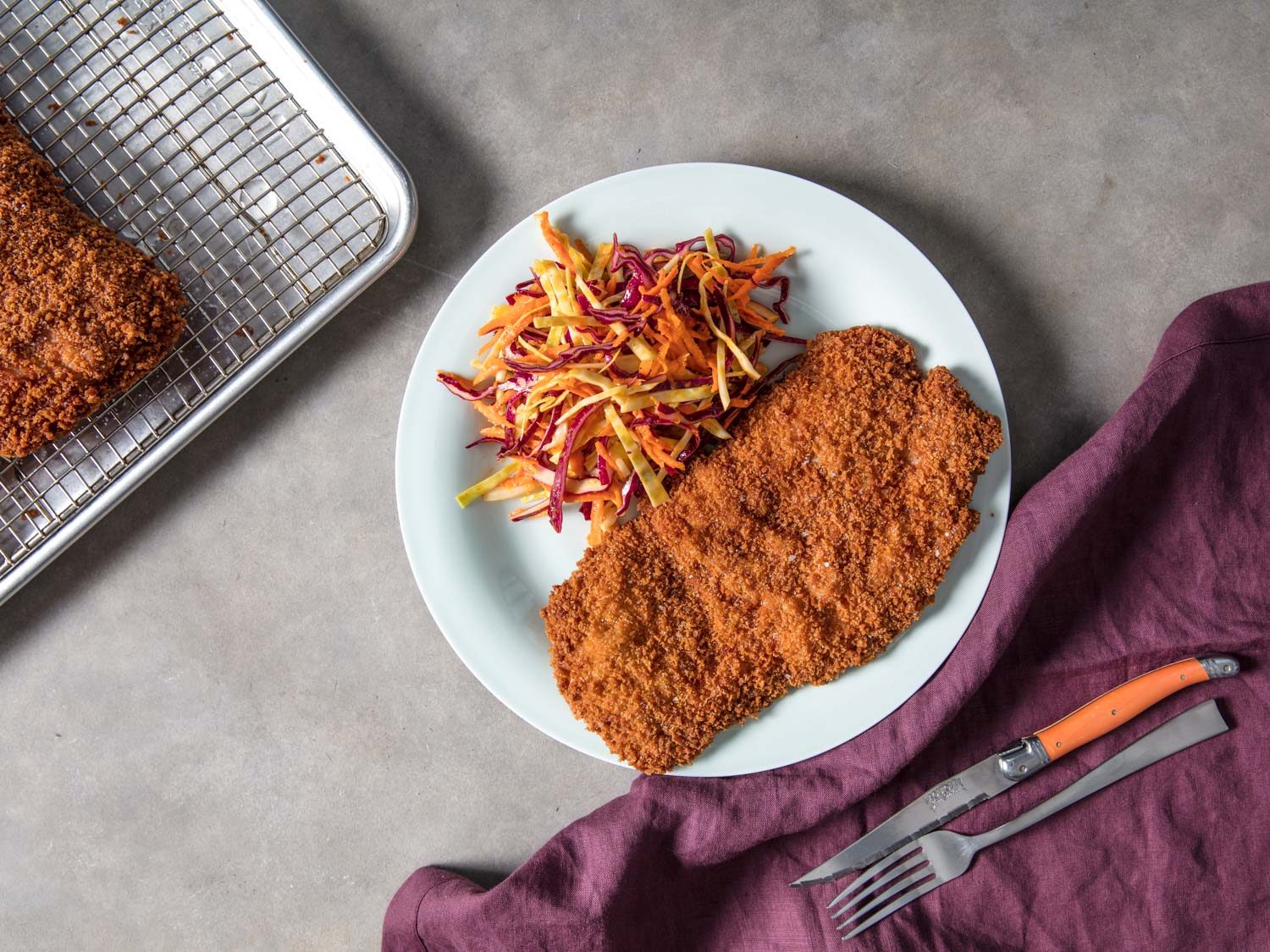 For hearty, down-to-earth fare to enjoy between sips of beer, you can't do much better than schnitzel, a breaded and fried cutlet that's traditionally big enough to overhang the sides of a plate. Though classic Viennese schnitzel is made with thinly pounded veal, pork is more accessible for most of us in the US, and just as tasty.
To balance out the richness of the fried pork, we recommend a helping of bright Coleslaw With Creamy Chili Vinaigrette and a hop-heavy brew, such as Sierra Nevada Torpedo, Great Divide Titan IPA, or Cigar City Jai Alai, on the side.
Published at Thu, 11 Oct 2018 12:55:47 +0000