Fried Egg Sandwiches With 'Nduja Mayo and Broccoli Rabe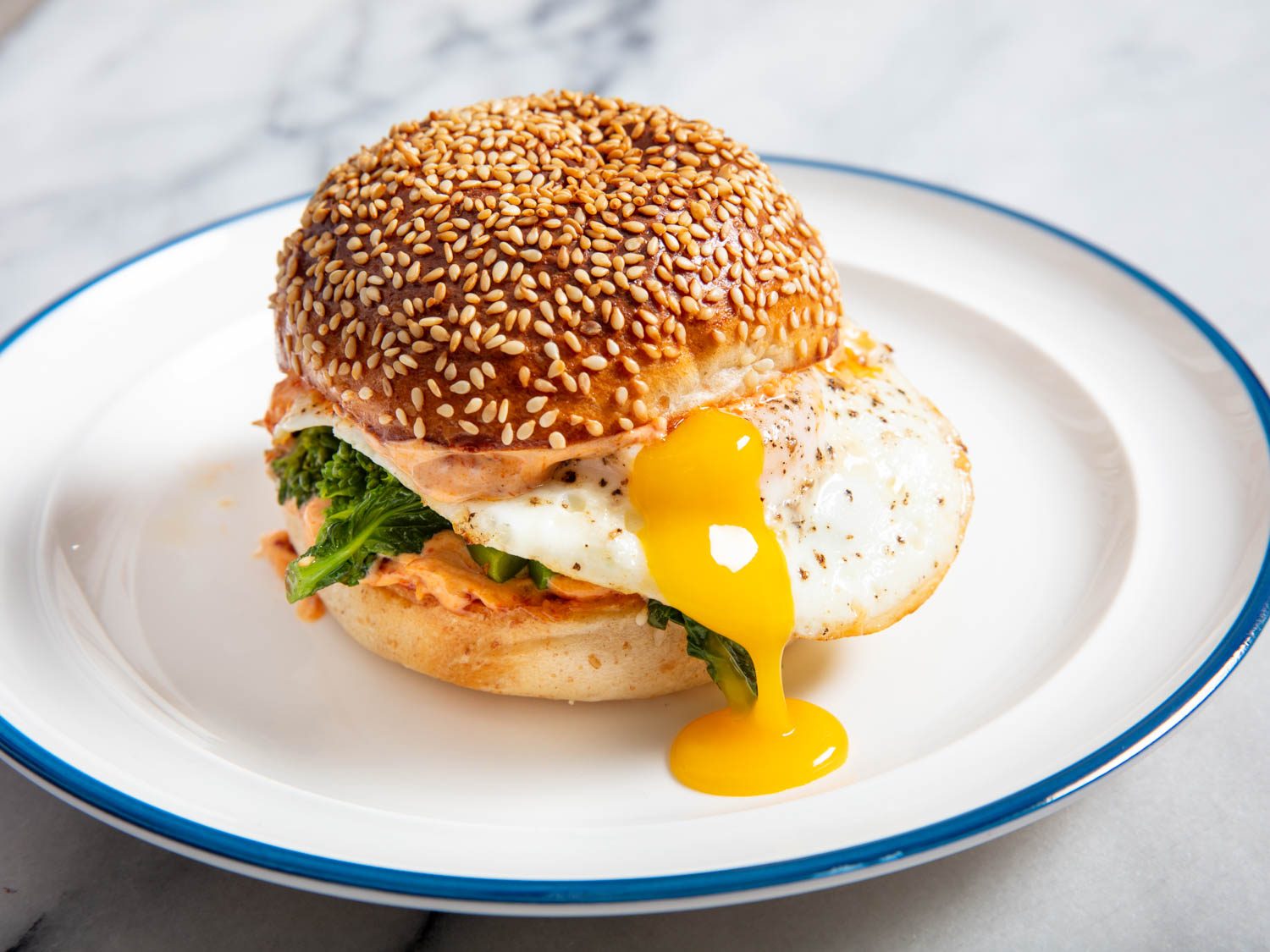 A great breakfast sandwich can really set the tone for a solid weekend, but making them yourself can sometimes feel like a bit of an ordeal. Cooking bacon or sausage for an egg sandwich isn't hard, but I don't always want to start a lazy weekend morning by dodging bacon grease splatters and then dealing with the cleanup (including properly disposing of the fat). I often end up going meatless with the homemade egg sandwich, or I take a quick walk to the breakfast street cart at the end of my block for a no-cleanup B.E.C. (for the uninitiated, that stands for Bacon, Egg, and Cheese).
That was until I started making 'nduja mayo and slathering it on my breakfast sandwiches. The salume's soft, spreadable texture and funky, porky flavor makes it perfect for folding into mayonnaise, giving it meaty richness with background heat from floral Calabrian chilies. It's spicy mayo and sausage, combined. I am a firm believer that mayonnaise makes all breakfast sandwiches better, and this 'nduja mayo is the perfect breakfast sandwich condiment.
To offset the double dose of egg yolk and overall richness of this sandwich, I turn to garlicky sautéed broccoli rabe; I often have leftover rabe kicking around in my fridge. The bitter greens are the perfect foil for the creamy mayo and runny fried egg yolk. Plus, sneaking some vegetables into a breakfast sandwich is a clear win in my book.
Published at Mon, 24 Feb 2020 07:45:52 +0000