Hot and Numbing Sichuan-Style Turkey Salad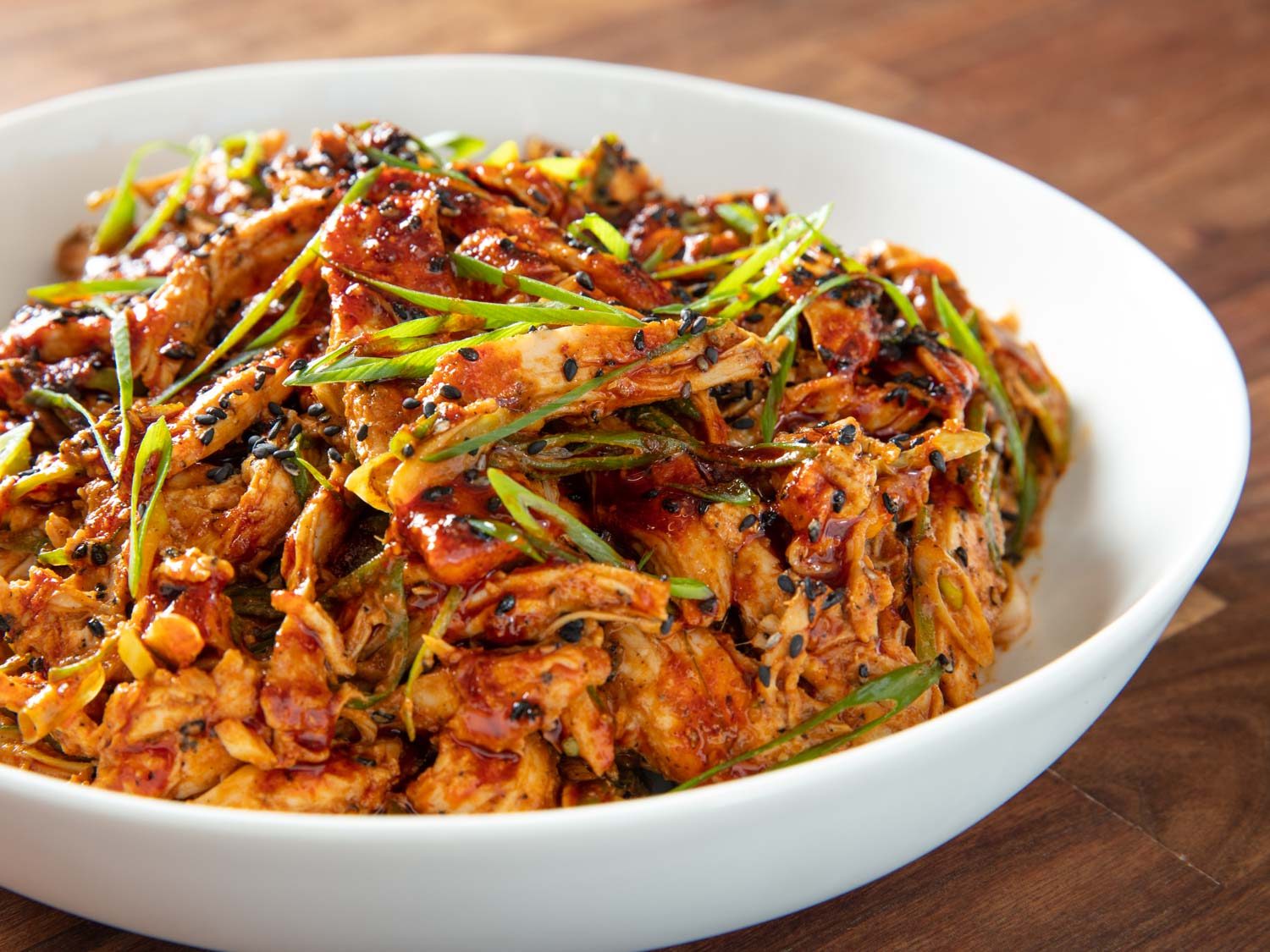 In the days after Thanksgiving, there comes a point when you can't eat any more turkey sandwiches. Holiday-meal-palate fatigue has set in, but you still have leftovers that you don't want to go to waste. This Sichuan-style turkey salad, inspired by Bang Bang Chicken, will snap you right out of the Tupperware tedium, thanks to a dressing buzzing with Sichuan peppercorns, spicy chili oil, and toasty, creamy sesame paste.
The dressing's combination of salty, sweet, sour, nutty, hot, and numbing flavors is known as guaiwei in Sichuan cuisine, translating roughly to "strange flavor," and it's a welcome pairing for turkey, which is on the blander end of the flavor spectrum, even on its best day. The addition of a little stock to the vinaigrette helps alleviate the problem of dried-out leftover turkey.
Published at Thu, 21 Nov 2019 12:57:20 +0000