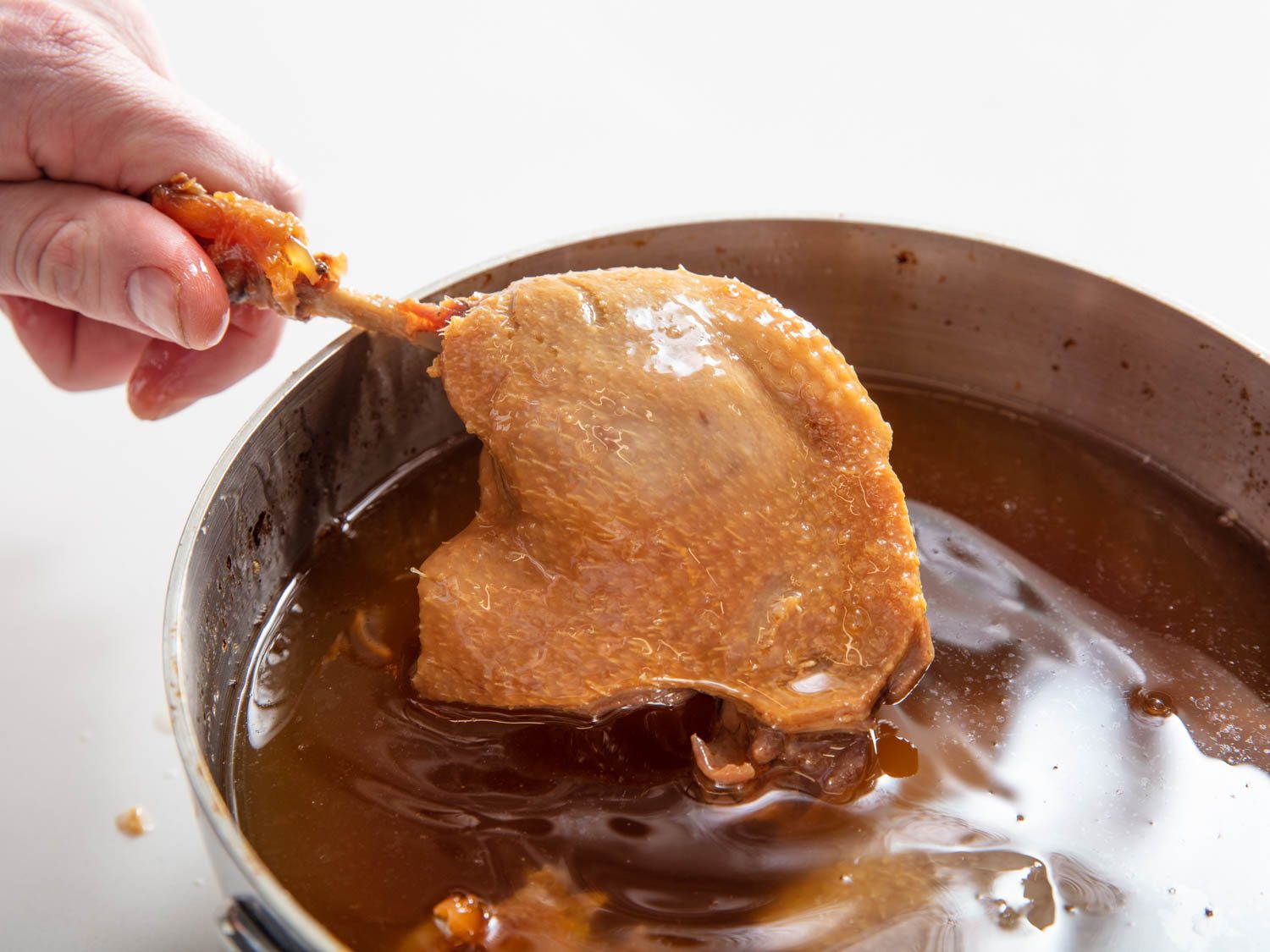 As demonstrated recently with prime rib, savory and funky shio koji is great at bringing out the meaty best in ingredients.
For this spin on French duck confit, we use shio koji in place of the traditional salt and spice cure, slathering it on duck legs with black peppercorns and star anise. The salt and enzymes in the shio koji quickly go to work, deeply seasoning the meat in just 12 hours. The koji cure is then rinsed off, the duck legs are submerged in rendered fat, and they're cooked low and slow in the oven until tender.
This duck confit is intensely savory, with a background note of sweetness from the natural sugars from the koji kin, which also helps produce deep golden brown skin when you eventually crisp it for serving. If you've been curious about the transformative powers of shio koji, this is a great recipe to start with.
Published at Fri, 24 Jan 2020 10:28:55 +0000