Stir-Fried Clams With XO Sauce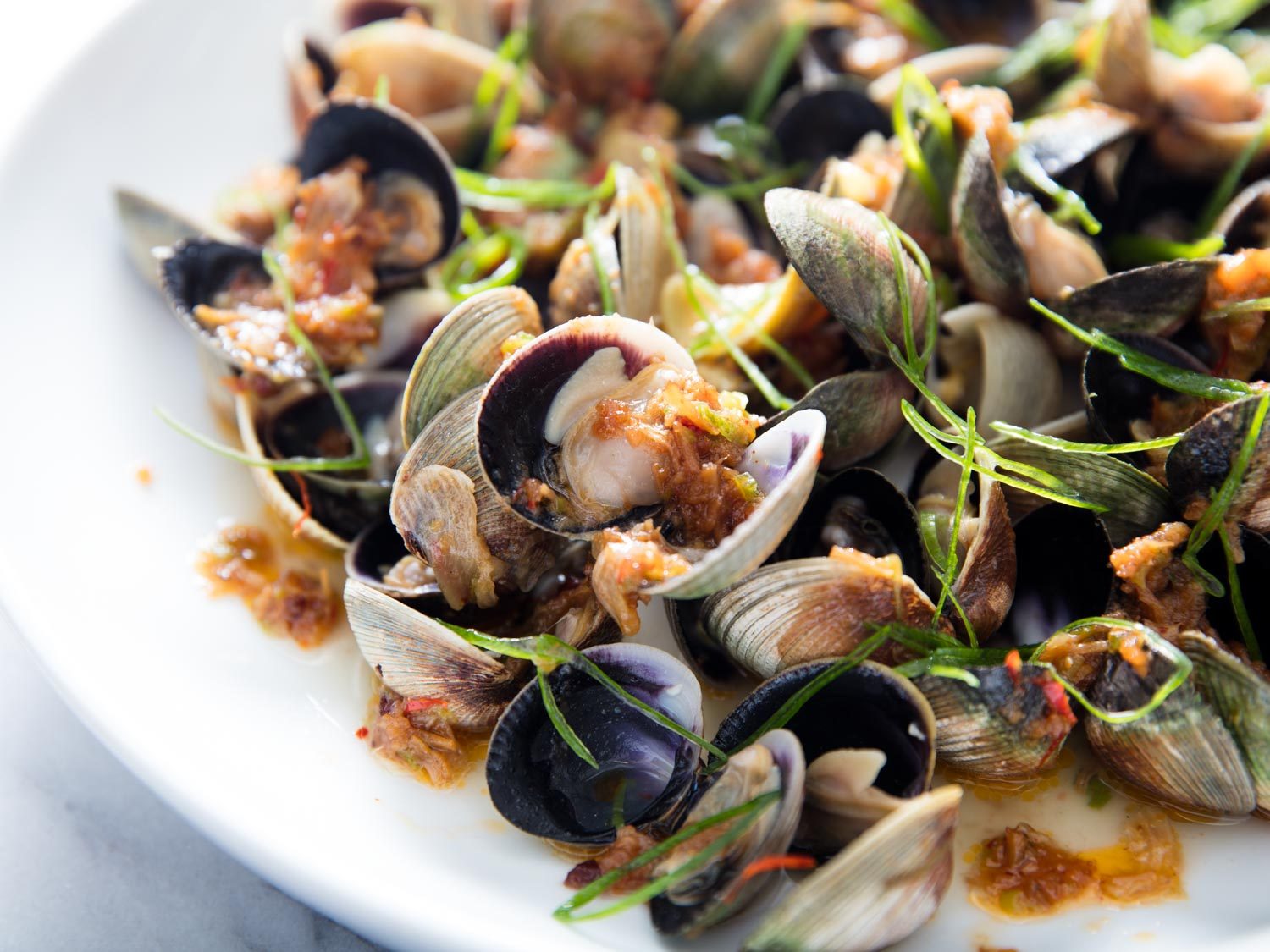 If you have a batch of homemade XO sauce kicking around in your fridge, and are looking for another recipe to use it in, then you've come to the right place. Clams with XO is a classic combination that doubles down on the savory seafood notes of this awesome condiment, with briny, juicy fresh clams playing a nice foil to the chewy crunch of the dried scallops and shrimp in the XO.
After giving the clams a salt-water soak to purge them of any sand or grit, we quickly cook fresh aromatics like garlic and ginger, which are also used in the XO sauce, in some oil to provide vegetal brightness to the dish. We add clams and Shaoxing wine to the pan, which we then cover to allow the clams to quickly steam, and we remove the clams as they begin to open, rather than waiting to remove them all at once, to prevent them from overcooking and turning rubbery. Once the clams are all out of the pan, we stir a generous amount of XO sauce into the cooking liquid to form an intense seafood pan sauce. This XO-clam sauce gets spooned over the clams, followed by a sprinkling of scallion greens.
Serve this as-is for an appetizer, or with steamed white rice as a main course. This is another example of how setting yourself up for success by stocking your fridge with flavor-bomb condiments like XO sauce makes cooking a whole lot easier on the back-end.
Published at Thu, 02 May 2019 10:15:35 +0000