Crispy Koji Duck Confit With Garlicky Duck-Fat Rice and Umeboshi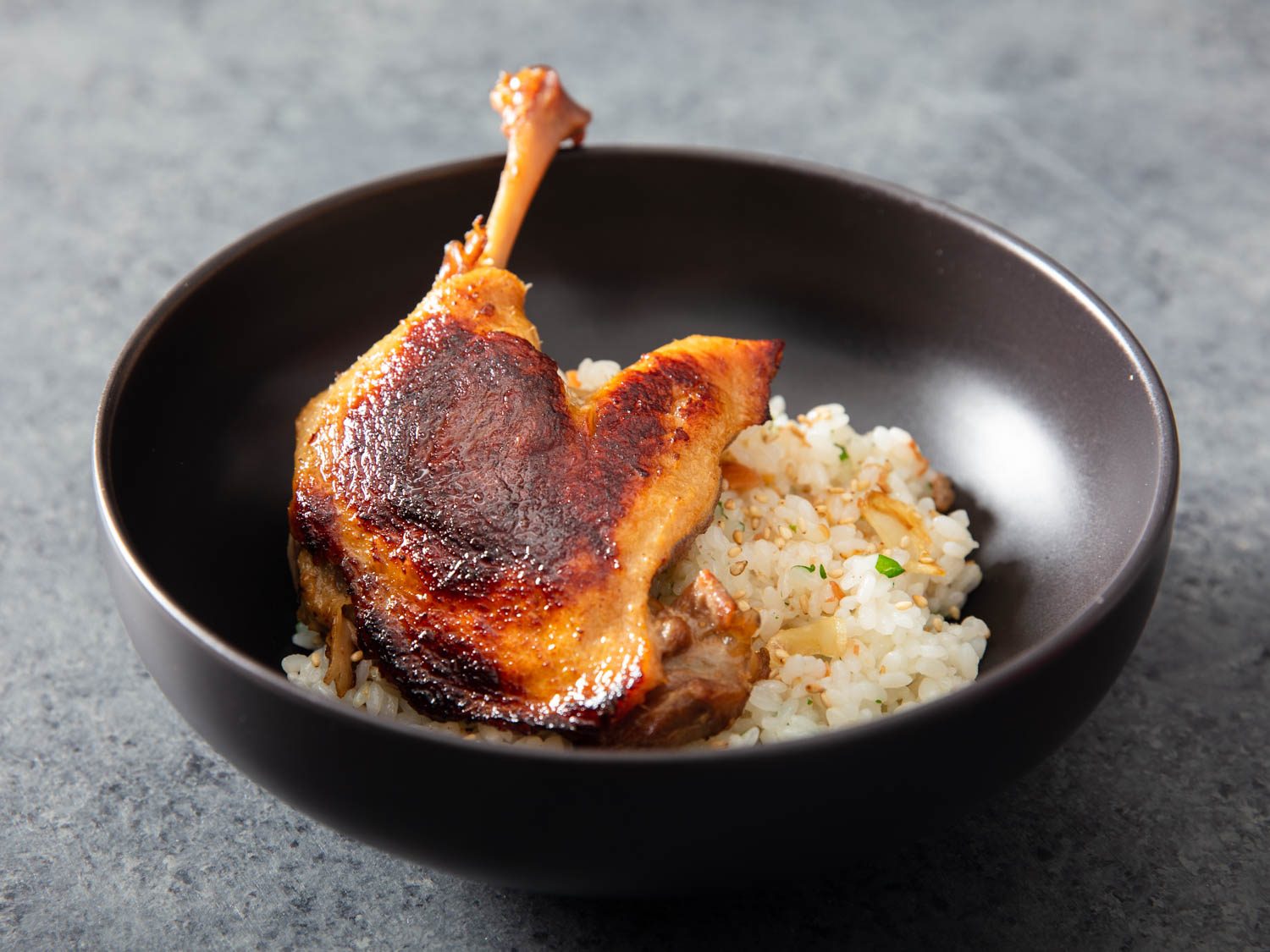 Making duck confit is a simple but time-consuming cooking project that rewards cooks with silky, tender duck legs that can be stored for a long time in the flavor-infused fat, which protects the meat from spoilage. Most duck confit recipes provide detailed instructions for cooking the confit itself but then gloss over directions for reheating and serving the duck legs as part of a meal.
Here, we have addressed that issue by developing a recipe that turns our koji duck confit into a quick and easy rice bowl meal. The confit duck legs are reheated on the stovetop in a nonstick skillet to slowly crisp and brown the skin without tearing it. While the duck legs crisp up, thinly sliced garlic is bloomed in duck fat from the confit, and then folded into cooked rice. Coating the rice with the koji-infused duck fat gives it savory depth and richness, which is then balanced by the sour-salty punch of umeboshi—fermented Japanese plums—and fresh cilantro.
This rice bowl feels like a special occasion dish, but if you have the koji confit already made, it comes together in less than 30 minutes for a simple weeknight meal.
Published at Tue, 28 Jan 2020 10:27:25 +0000