Jjajangmyeon (Korean Black Bean Noodles)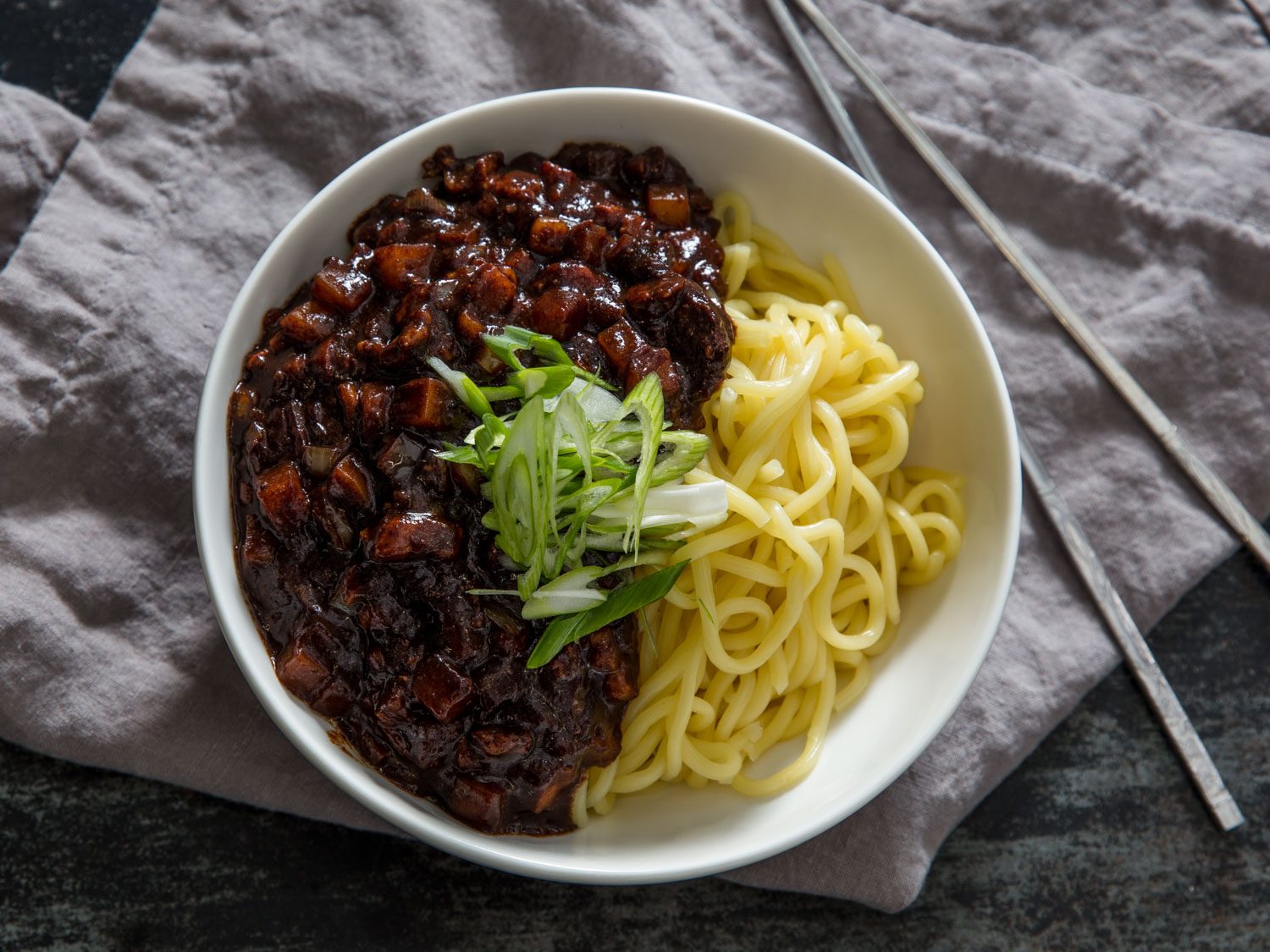 When Black Day arrives each year in South Korea, jjajangmyeon, a wheat-noodle dish invented by Chinese immigrants, is the carb-laden comfort food par excellence for singles looking to drown their sorrows. Though the components of the sauce vary widely—pork, zucchini, onions, and potatoes are all common ingredients—it's the hearty, glutamate-rich black bean sauce that furnishes the dish's satisfying umami flavor and its murky tones.
Our version uses a combination of pork belly, squid, and shrimp for plenty of meaty flavor, but it's the aromatics and black bean sauce that dominate here. Some commercial black bean sauces come pre-stir-fried, so check the label before you buy; if the ingredient list mentions oil, you can skip steps 1 and 2 here. To turn this dish into jjajangbap, serve the sauce with hot rice instead of noodles.
Published at Wed, 10 Apr 2019 12:55:10 +0000